(Review) The playful and bold look of Peter Greenaway on Eisenstein
By portraying the life of Eisenstein, the British Peter Greenaway maintains his signature with a language full of experimentation in a mix of plastic beauty and theatricality and also dares on the dialogues full of references to film history and political context. A playful look at what would have been the filmmaker's trajectory during his stay in Mexico.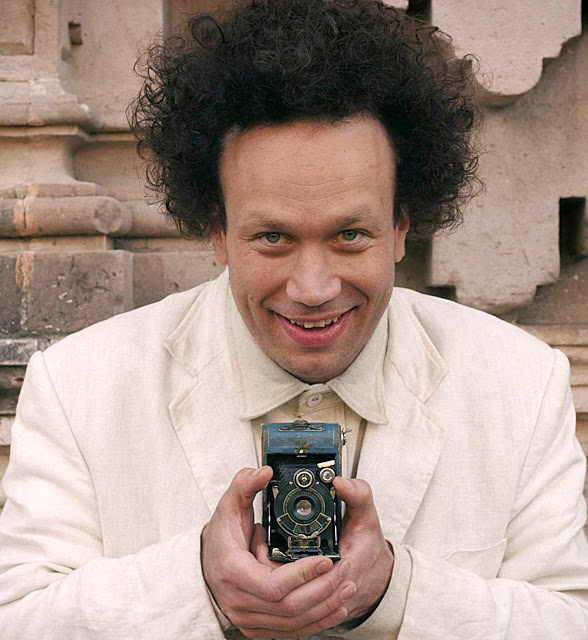 Set in 1931, the narrative rescues the period in which the director Sergei Eisenstein remained at Guanajuato to shoot a sort of documentary about the Mexican culture. At this point in life, at age 33, he would have found opportunity for self-knowledge and also the necessary space to live a passion, thus changing his way of viewing the world.
Starting from an almost youthful innocence, Greenaway portrays the protagonist, played by Elmer Back, differently from the seriousness image expected of a national symbol, responsible for works such as Battleship Potemkin (1925) and October (1928). But it seems that the goal was to show this man's intimacy, even his supposed affair with Palomino, a Mexican teacher.
Likewise, the film also invests in visual experiments as carried out with the fish-eye lens; besides lighting and impeccable art direction. Emphasis to the graveyard scene, in which the flowers look like paintings and serve as scenario for the inspiring conversation between Sergei and Luis Aberti's character. Both the script and post-production are neat.
A differential also noticeable is the use of theatrical language, visible aspect on the scene's marks and speech's intention or even in the acting, something quite explicit at certain times. You can still see allusions to classics like Shakespeare's Hamlet, for example.
Another striking point is the lack of pudency, shown in nudity, sexuality or even in the sarcastic tone adopted to address historical aspects, even the most controversy. Even though intimacy is the focus of the movie, don't expect the typical romanticism entitled to passionate kisses. This is not the cinematographic line proposed.
Eisenstein in Guanajuato is a production aimed for those who truly appreciate the film as the seventh art, away from conventions. But still, the overly playful tone may owe something more concrete to connoisseurs of the Russian artist's work.
Despite using, sometimes, actual records of this path, including when presenting the meeting with outstanding figures such as Frida Kahlo, the goal is not to inform. Therefore, it's a film inspired by the life of the filmmaker, aesthetically impeccable, inventive, but don't expect a documentary.