(Review) Impeccable, 'The Revenant' is visceral
Under the impressive direction of Alejandro González Iñárritu, The Revenant displays a story of overcoming free of modesty and in this challenge Leonardo DiCaprio is not spared and stars scenes of great impact. Beautiful and functional photography, neat editing and the work of an entire crew are in favor of this impeccable work.
Based on a true story, the plot shows the tortuous path of Hugh Glass, who during an expedition in search of skins for sale is attacked by a bear. His past, marked by suffering, is only the presage of an even more tragic path, full of violent experiences.
On this character's skin, Leonardo DiCaprio shows an intense performance that requires emotional and even physical stress. The director didn't spare him and extracted the maximum from the actor. Both the acting and conduction of this adventure bring verisimilitude to the script signed by Iñárritu with Mark L. Smith.
Another aspect worth mentioning is the photography, by Emmanuel Lubezki, affable to the eyes with gentle movements, the images in counter-plongée seem to point to the sky, as a kind of divine call amidst the hell experienced by the protagonist. In addition, the intelligent sequence-shot use underscores the precise direction of a very meticulous filmmaker.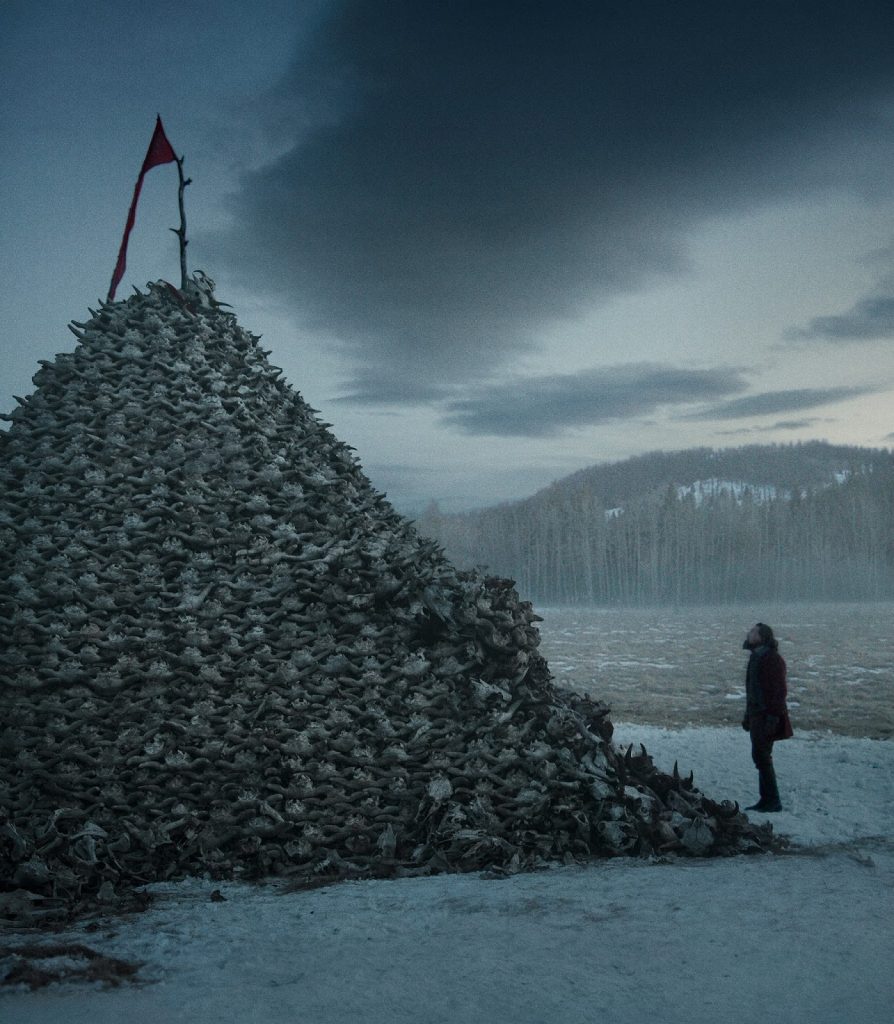 Thus, the cuts are smoothed and the images' transition occurs almost organically. There is here a great merit of Stephen Mirrione, responsible for editing Birdman (2014), Iñárritu film that won the Oscar in 2015. By capturing the essence of the proposal and talking with photography, he can sew everything superbly.
Besides enabling more fanciful visual effects, the love scenes without any fussiness, act as an encouragement to the hopeless man and function as the writers' wise strategy to develop the story and thus provide a greater emotional engagement with the central figure.
But when treating about relations between individuals of different ethnic groups, prejudice against indigenous people is addressed, the film highlights the lack of voice of the minority, silent on the Caucasian imposition. Set in the early nineteenth century, the production highlights such violence and, without seeming propaganda, calls attention to this sad reality even dialoguing with current issues.
On the other hand, Tom Hardy makes up a believable villain by both his performance and the script that displays his suffering side without justifying it but without making it Manichean. He is demonstrated as a unscrupulous human being therefore very dangerous. Credit also to the makeup and costumes teams that characterize him in a formidable way.
Blood, cruelty, betrayal, murder, a trajectory marked by horror, but also by overcoming and unforgettable sequences in a narrative that could slip in some clichés. But what you see in The Revenant is a visceral work of true cinematic proportions. 156 minutes of projection to be appreciated, it is worth checking out. I recommend!